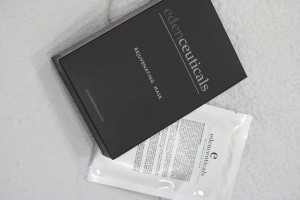 EdenCeuticals Rejuvenating Mask is the best way to achieve rapid moisture retention with brightening benefits. It contains pure botanic extracts of placenta and collagen, which collectively exhibit exceptional moisturizing and repairing capabilities to instantly mitigate dehydrated, battled, and stressed skin.
In addition, Hyaluronic Acid with its long-lasting moisture retention effect is incorporated to elevate the moisture content in the dermis and the subcutaneous connective tissues, apart from softening the skin texture.
The natural botanic extracts functionally regenerate skin, deliver effective antioxidant actions and have magnificent ability in promoting the synthesis of skin's collagen, fortifying the firmness of the skin, and increasing its resilience. As a result, your skin texture is softer, brighter and more radiant than ever!
Use it with EdenCeuticals Revitalising Essence nightly for the ultimate anti-aging experience!